THEATER MU IS PROUD TO ANNOUNCE THAT LILY TUNG CRYSTAL WILL BE ITS NEXT ARTISTIC DIRECTOR!
Lily Tung Crystal is a critically acclaimed, award-winning artistic leader whose work spans around the world and across a variety of sectors. She is a 2016 YBCA 100 honoree and a 2009 Theatre Bay Area Titan Award recipient, which led to the development of the Bay Area Asian American Actors Collective and eventually her own theater company. Crystal brings with her years of artistic excellence, certified trainings in leadership and communication, and a common goal to celebrate and empower the Asian American community through theater.
"The Board of Directors share my excitement in announcing Lily as the new leader of the organization. She brings both artistic and organizational expertise to our team that will enhance our mission and values for years to come."
— Reginaldo Reyes, Board Chair
ARTISTIC LEADER & CRITICALLY ACCLAIMED DIRECTOR
Crystal comes to the Twin Cities from San Francisco where she co-founded and currently serves as Founding Artistic Director of Ferocious Lotus Theatre Company. Since its inception in 2010, she has nurtured and expanded the artist collective to be the Bay Area's premiere theater company that develops Asian American artists, collaborates with Asian American playwrights, and takes risks to create socially relevant work.
VISIT FEROCIOUS LOTUS THEATRE'S WEBSITE ➙
Throughout the Bay Area, Crystal has presented new, classic, and reimagined plays and musicals primarily employing the nation's top professional Asian American theater artists. With Ferocious Lotus, she has presented the world premiere of JC Lee's Crane, commissioned and premiered Christina Ying's Tye, and commissioned and premiered Christopher Chen's Mutt: Let's Talk About Race.
Crystal also directed the regional premiere of the musical Allegiance at Contra Costa Civic Theatre and the Bay Area installment of the rolling premiere of Leah Nanako Winkler's Two Mile Hollow, for which she was named a Theatre Bay Area Award finalist for Outstanding Direction. She was also a TBA Award finalist for her direction of David Henry Hwang's Chinglish at Palo Alto Players in 2015.
ACTOR & MUSICAL THEATER PERFORMER
After receiving training from Studio American Conservatory Theatre, Cornell University, and Columbia University Graduate School of Theatre, Crystal launched her career as an actor/singer, performing with various theaters across the country, including Berkeley Rep's Ground Floor, Cal Shakes, Crowded Fire, Magic Theatre, Mountain Play, New World Stages, Portland Center Stage, Ragged Wing, SF Playhouse, Syracuse Stage, Those Women Productions, and Woodminster.
"I'm excited to introduce Lily to the incredible Twin Cities theater community, and to introduce the Twin Cities to Lily. I have no doubt that her leadership and experience will strengthen Mu as we continue to move Asian American theater forward."
— Shannon Fitzgerald,
Theater Mu Managing Director
LEADERSHIP & TRANSITION COACH
Crystal is a multimedia writer/producer and leadership coach who received her certification from the Hudson Institute, one of the early leaders in the field of coaching. Having navigated diverse careers in both the corporate and creative world – from the arts, media, and nonprofit, to healthcare and technology – she uses a holistic methodology to improve communication skills, build leadership presence, and evolve one's management style.
MU'S SEARCH PROCESS
The process of finding Mu's next Artistic Director began in January 2019. After a national search, Mu's Board of Directors unanimously approved Lily's appointment. She and her family will be relocating to the Twin Cities in time for her to assume the role in September 2019.
ARTISTIC ADVISORY COMMITTEE
Throughout the search process, artistic decisions including the programming of Theater Mu's 2019/20 season were made with the help of an Artistic Advisory Committee. The committee comprises many of Theater Mu's most experienced actors: Katie Bradley, Sheena Janson Kelley, Sara Ochs, Audrey Park, Eric Sharp, Eric 'Pogi' Sumangil, and Katie Ka Vang. They will work closely with Crystal to ensure a smooth transition focused on maintaining Theater Mu's artistic integrity. Her transition will include engaging with Theater Mu's partners within the community, most notably the Twin Cities Theatres of Color Coalition.
View our current season and purchase your tickets today.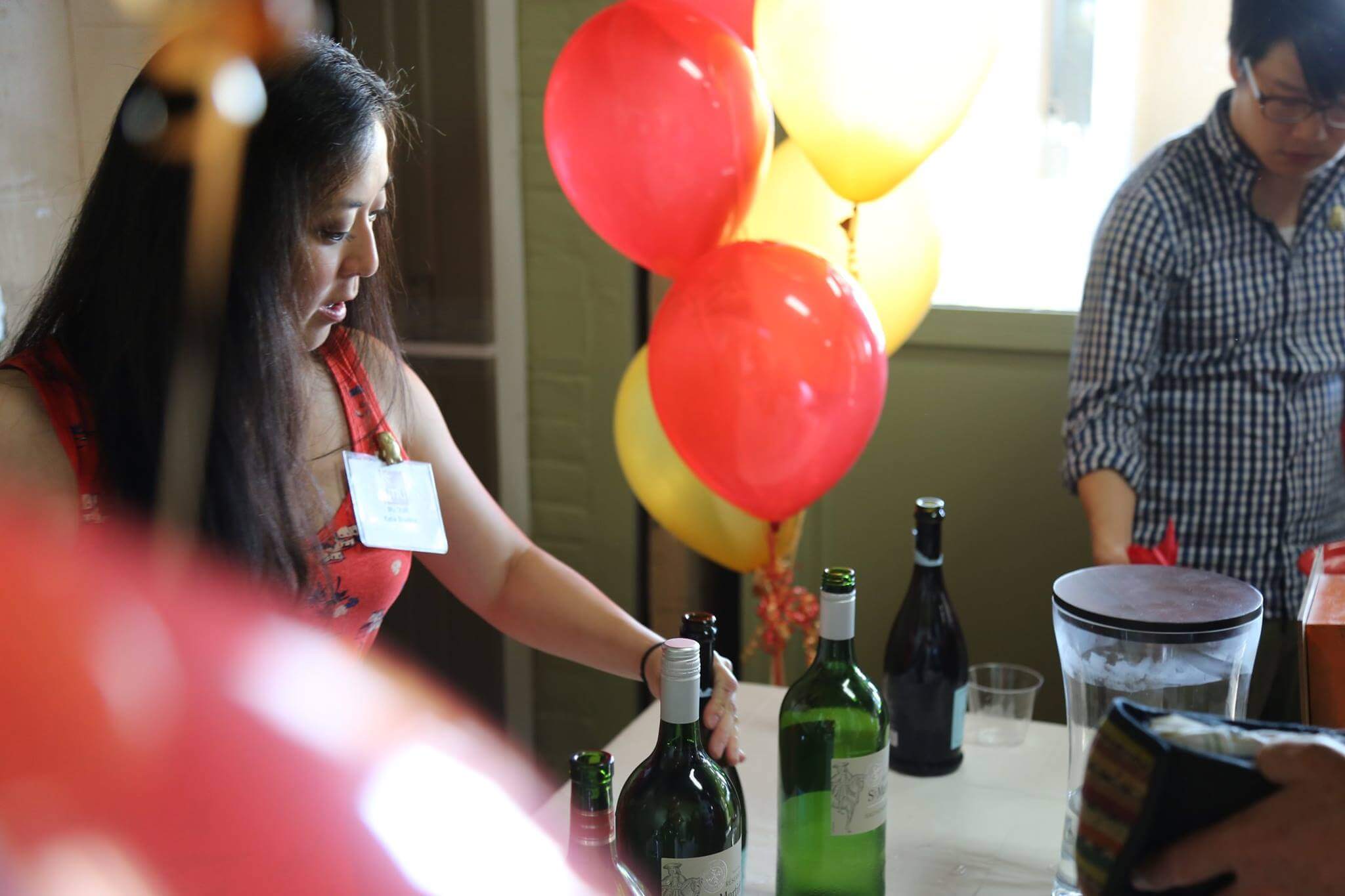 Get to know the people that make up the Mu Family.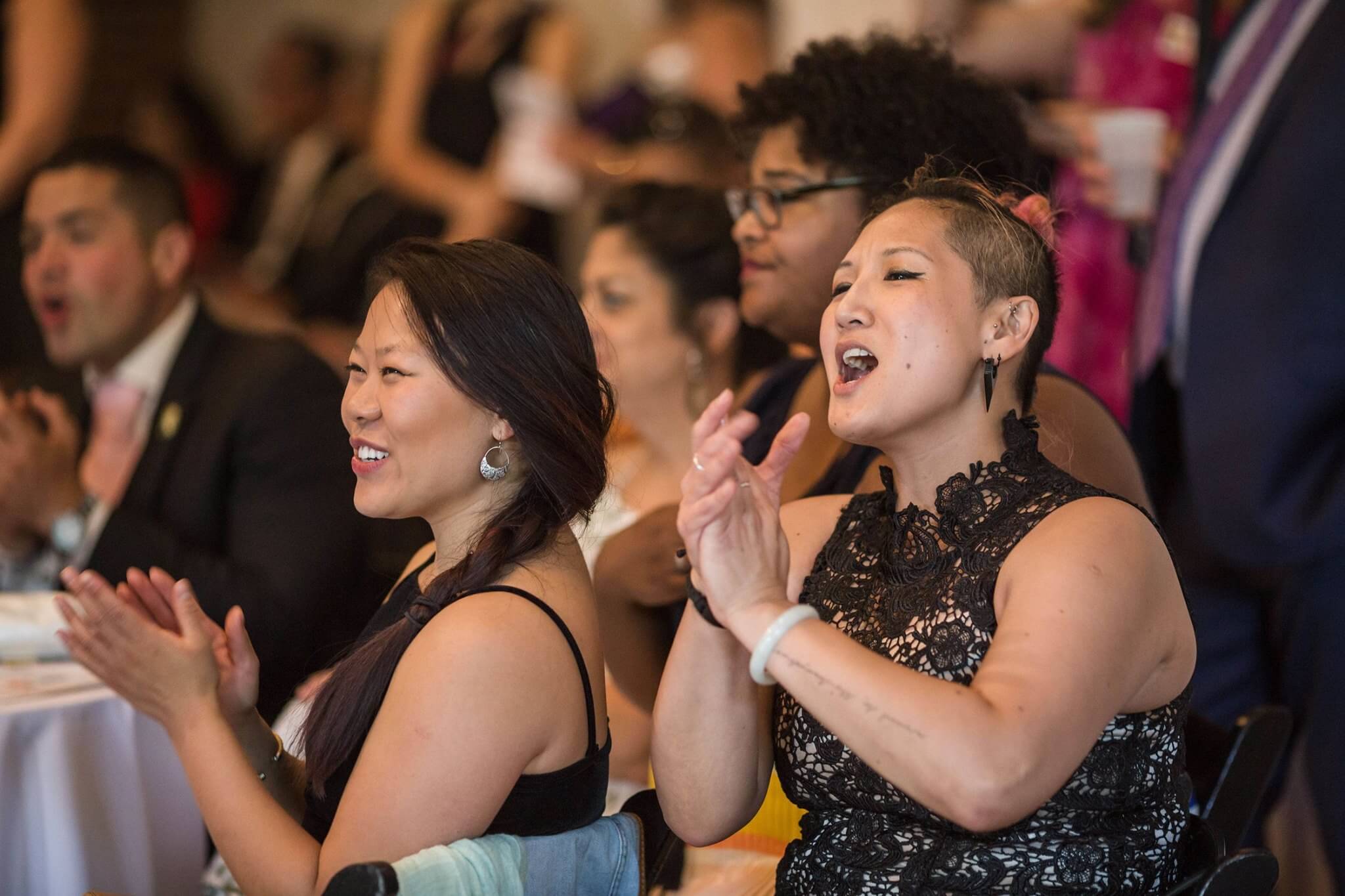 Mu is proud to stand alongside theaters all across the country.