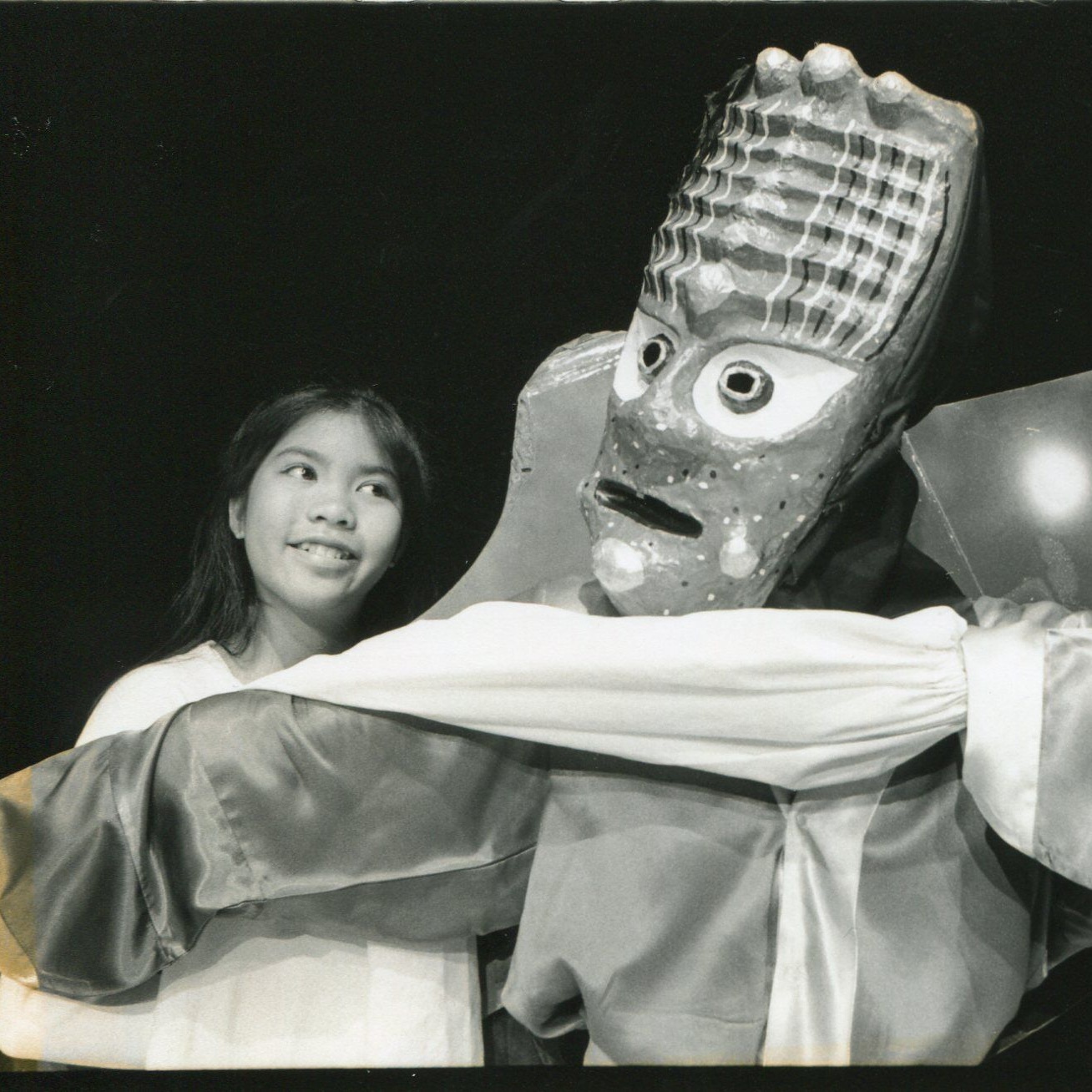 by R.A. SHIOMI & SUNDRAYA KASE
directed by RICK SHIOMI

October 15 - November 1, 1998
A modern American Fable inspired by Korean and Japanese folktales. A Korean girl miraculously appears as a baby out of a huge walleye, is adopted by the couple that caught the fish and takes a magical journey back to the land of her birth.
"We gave Annie the ability to use her imagination to look for her own identity as a Korean adoptee. Her magical trip to Korean is in some ways influenced by my own jourey back to Korean last year." — Sundraya Kase
DATES
October 15 - November 1, 1998
BECOME A PLAYMAKER
Donate $20 or more when you purchase a ticket and become a playmaker. Ticket sales only cover a third of actual production costs. Playmakers help make strong performances possible by helping to cover the real cost of a play.
VENUE INFO
This production will take place at Landmark Center, located at 75 West Fifth Street, Saint Paul, MN 55102.
SUN MEE
CHOMET
Mother with Child, Narrator, Princess
KAORI
KENMOTSU
Chwibari Dancer, Walleye Tiger
KAREN
KULLMAN
Mary, Sea Creature, Tiger Woodswoman
MICHAEL
TAYLOR
George, Sea Creature woodsman
DAWN
AKEMI
Social Worker, Betty Sea Creature, East King
KATIE
LEO
Fisherman, Danielle, Shark nurse, Prince
JIN-MING
LAI
Nurse, Prince Annie
ANGIE
AHLGREN
Stage Manager
BARB
PORTINGA
Costume Designer
RICHARD
WILSON
Lighting Designer
ROBERT-BRUCE
BRAKE
Props Designer
SANDRA
AGUSTIN
Choreographer
STACEY
RINGNESS
Production Manager
MATT
PARK
Sound Board Operator
CHARISSA
UEMURA
Photography
HANYOO
PARK
Korean Cultural Consultant