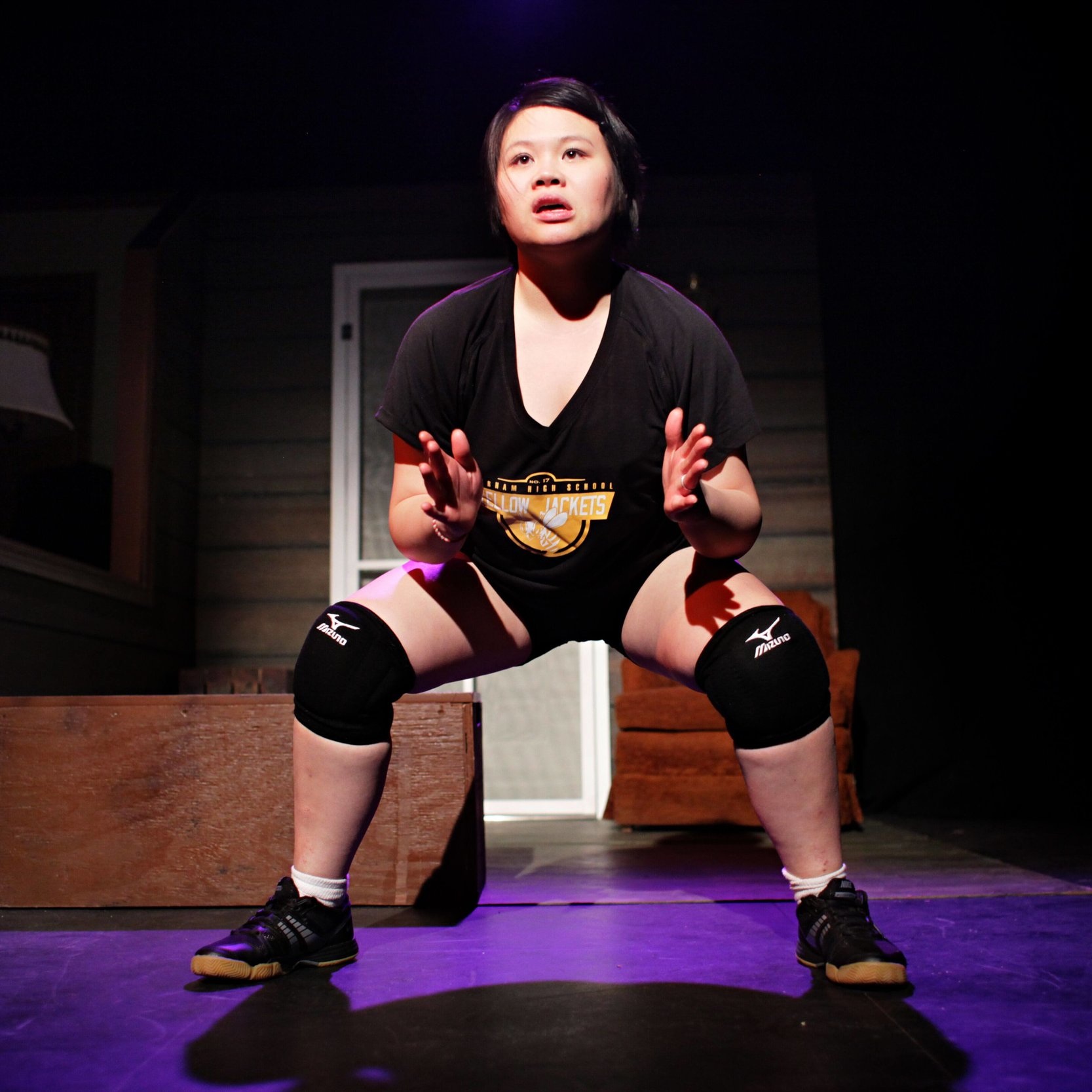 by LAUREN YEE
directed by ELLEN FENSTER
January 25 - February 10, 2013
A WORLD PREMIERE
A modern-day midwestern folktale about a Hmong American family and the tenuous bonds that tie us together

Mu welcomes award-winning playwright Lauren Yee (Ching Chong Chinaman) back to the Twin Cities for her newest play. Presented at Mixed Blood Theatre, THE TIGET AMONG US explores the cultural disconnect felt by an isolated Hmong American family living in rural Minnesota as two siblings seek to blend traditional Hmong family values with modern life.
November in Minnesota: to bored high schooler Lia, it's just another fricking cold month. But for Lia's troubled father, November means the start of the hunting season and a chance to capture what has eluded him his entire life. For her entrepreneurial brother Pao, each day offers the opportunity to scratch out a new way of living in this rural landscape. But soon, Lia finds herself caught between her responsibilities and her dreams. And just outside their door, something is about to break.
Contains strong language. Recommended for ages 12+.
DATES
January 25 - February 10, 2013

BECOME A PLAYMAKER
Donate $20 or more when you purchase a ticket and become a playmaker. Ticket sales only cover a third of actual production costs. Playmakers help make strong performances possible by helping to cover the real cost of a play.
VENUE INFO
THE TIGER AMONG US will take place at Mixed Blood Theatre, located at 1501 South 4th Street, Minneapolis, MN 55454
KATHY
MOUACHEUPAO
Assistant Director
TAMMY
HEESCHEN GAGLIOTI
Stage Manager
KATIE KA
VANG
Music Director
ANDREA
GROSS
Costume Designer
MIKE
KITTEL
Lighting Designer
KELLIE
LARSEN
Props Designer