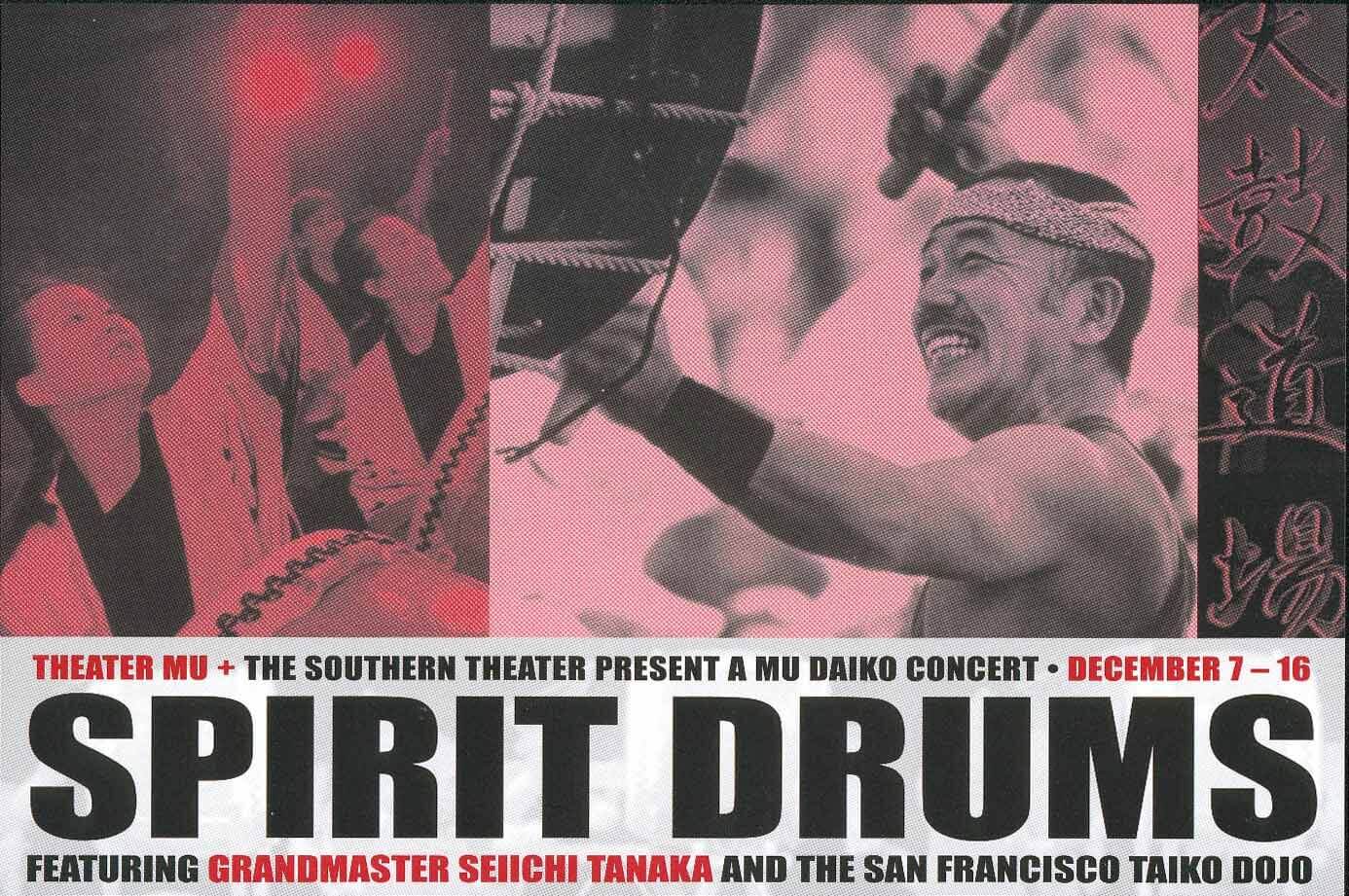 Directed by RICK SHIOMI
November 7th- December 16th, 2001
Taiko – it is the drums pounding in your heart, carrying you home. The taiko of Mu Daiko aims to resonate deep in the soul of both drummer and listener. Guest Artist Grandmaster Seiichi Tanaka and the San Francisco Taiko Dojo embody the power of ritual and spirit in taiko.


DATES
November 7th- December 16th, 2001

BECOME A PLAYMAKER
Donate $20 or more when you purchase a ticket and become a playmaker. Ticket sales only cover a third of actual production costs. Playmakers help make strong performances possible by helping to cover the real cost of a play.
JEFF
BARTLETT
Lighting Designer
JAZ
CANLAS
Light Board Operator, Sound Designer
ROBERT
SAUER
Program Design
HOLLY
COUGHLIN
Spirit Drums Logo Design
CHARISSA
UEMURA
Photography