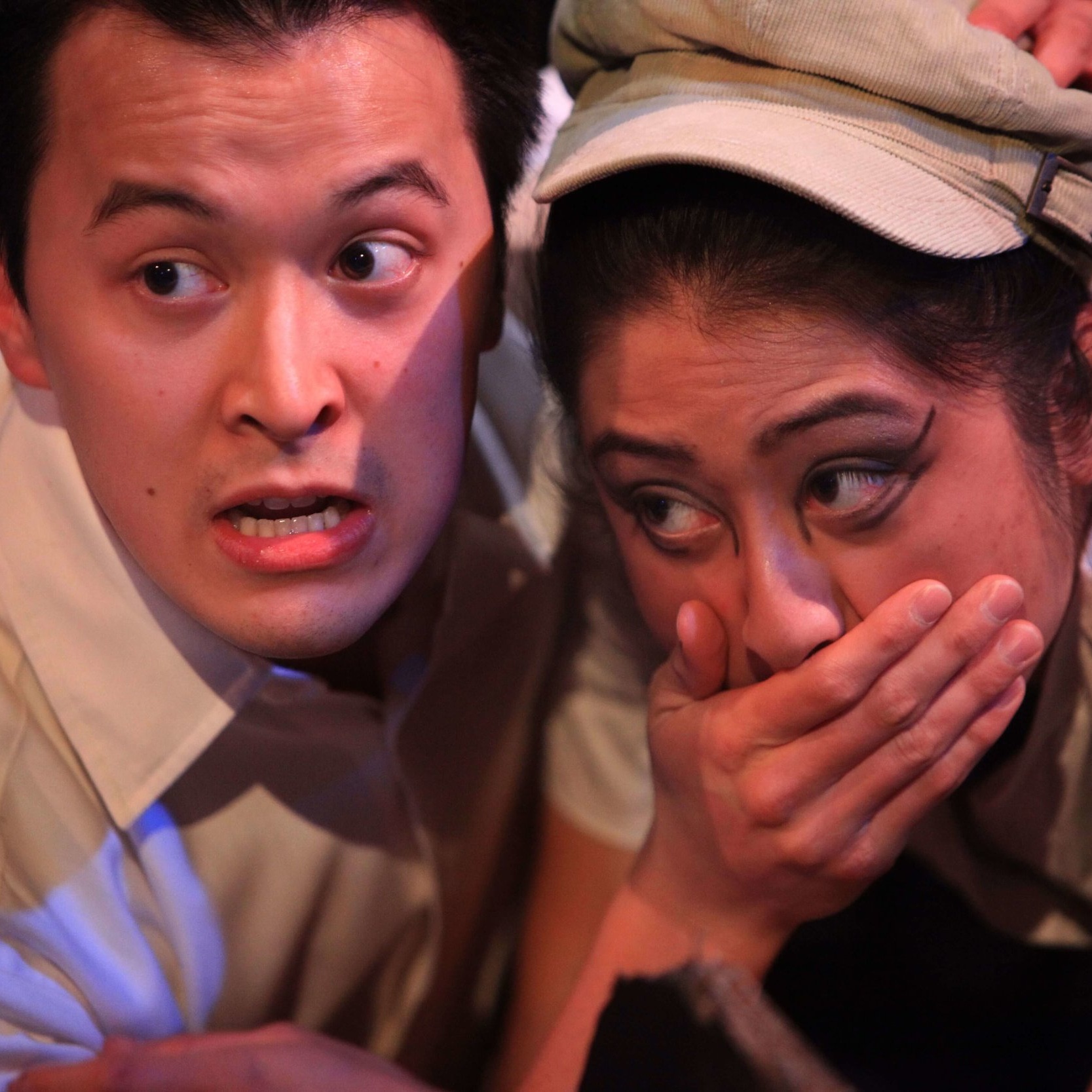 by JESSICA HUANG
directed by RANDY REYES
December 4 - 20, 2015
A WORLD PREMIERE
When you're hapa, you know deep down you're greater than the sum of your many parts. In Purple Cloud, three generations of Huangs deal with the many facets of their multiracial identities as – accompanied by four Jade Pieces– they embark on a mythical journey from China to America and back again. Through three intertwining stories, we see the Huang family through the messy and beautiful business of acculturation: Grandpa Lee immigrates from Shanghai to America during World War II; his son Orville deals with his confusion as a first generation Asian American, taught to pass as white and unsure of his own blood; and his granddaughter fights for her Chinese-ness through a tattoo of a deer and the search for her true name.
DATES
December 4 - 20, 2015
BECOME A PLAYMAKER
Donate $20 or more when you purchase a ticket and become a playmaker. Ticket sales only cover a third of actual production costs. Playmakers help make strong performances possible by helping to cover the real cost of a play.
VENUE INFO
PURPLE CLOUD will take place at Mixed Blood Theatre, located at 1501 S 4th Street, Minneapolis, MN 55454
ACCESSIBLE PERFORMANCE
Sunday, December 13: ASL and Audio Described performance
RICK
REMEDIOS
Orville Huang
THERESA
AKERS
Scenic Designer
AARON
CHVATAL
Costume Designer
BARRY
BROWNING
Lighting Designer
KATHARINE
HOROWITZ
Sound Designer