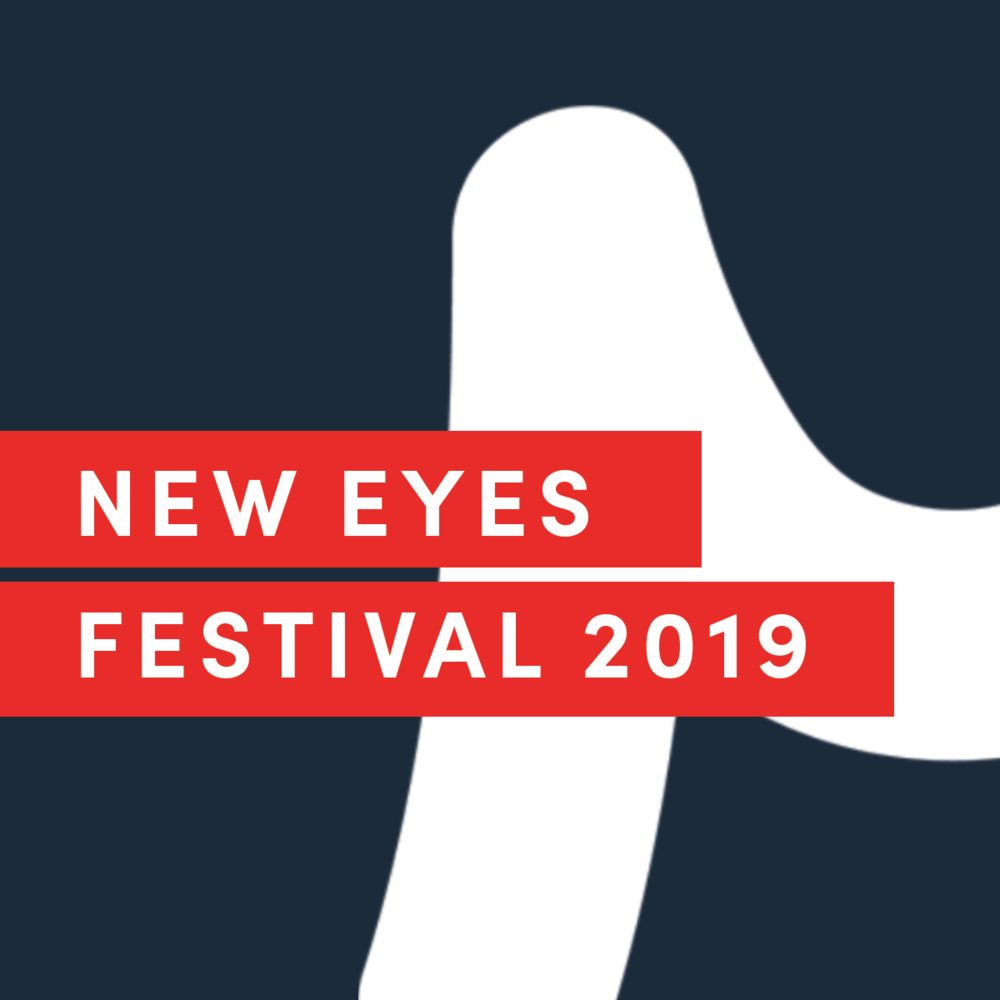 THEATER MU'S LONGEST RUNNING TRADITION
This series of staged readings of new works from Asian American playwrights is an artistic incubator for thoughts and ideas looking to be born onto the stage.
A staged reading is a form of theater without sets or full costumes. The actors read from scripts and incorporate minimal stage movement. The purpose is to gauge the effectiveness of the dialogue, pacing and flow, and other dramatic elements that the playwright or director may wish to adjust. Audience feedback also contributes to the process.
TICKET PRICING
Free to the public. Seating is limited so RSVP as soon as possible.
VENUE
New Eyes Festival will take place at Theater Mu's Studio located at 755 Prior Ave N, Suite 107, St. Paul, MN 55104. Enter through the front door located in the same parking lot as the green water tower.
PARKING
Accessibility parking is available in the parking lot with the green water tower. General parking is available in the lot across the street or on the streets.
Friday, June 21 at 6:30 PM
HALF THE SKY
book & lyrics by ISABELLA DAWIS
music by TIDTAYA SINUTOKE (ฑิตยา สินุธก)
directed by MARKELL KIEFER
SYNOPSIS
A Thai American woman sets out to fulfill her dream of summiting Mount Everest. With the company of a precocious teenage Sherpa and other hopeful mountaineers from around the world, she is constantly tested by the demands of the climb. As she comes face to face with the mountain's frozen history, the borders between countries and cultures, past and present, and waking and dreaming begin to blur.
CREATORS
ISABELLA DAWIS is an actor, singer, pianist, and writer based in NYC. She is bookwriter/lyricist for the musical HALF THE SKY with music by Tidtaya Sinutoke, which follows an Asian American woman climbing Mount Everest. HALF THE SKY is an inaugural First Draft commission by the 5th Avenue Theatre (Seattle, WA) and was recently featured by the Musical Theatre Factory in concert at Joe's Pub (NYC). This summer, HALF THE SKY will be presented in Minneapolis at Theater Mu's New Eyes Festival and Theater Latté Da's NEXT Festival.
Originally from Minneapolis, Isabella grew up acting onstage with companies including Theater Mu, the Minnesota Opera, the Children's Theatre Company, the Guthrie Theater, and Chanhassen Dinner Theatres. Recent NYC stage credits include the Center for Contemporary Opera (singer and pianist), New York Philharmonic Biennial (featured singer), Opera America, 54 Below, the 24 Hour Plays Nationals Acting Company, the Corkscrew Theater Festival, and the Tank. B.M. summa cum laude and highest distinction in piano performance, University of Minnesota; Classical Voice, New England Conservatory.

TIDTAYA SINUTOKE (ฑิตยา สินุธก) is a Thai born, NYC-based composer, writer, and musician. Composition credits include: Half the Sky, Clouds Are Pillows for the Moon, Hart Island Requiem, SHE | THEY | HE, Crossing Borders, Sunrise Prayer, Water is Life, and Yellow Cycle. Her works have been featured at venues such as the Bruno Walter Auditorium at Lincoln Center, Signature Theatre, 54 Below, Joe's Pub, Symphony Space, Goodspeed Opera House, The Times Center, Playwrights Horizons, and Dramatists Guild National Conference.
She is a recipient of the Composer-Librettists Studio at New Dramatists, Johnny Mercer Songwriter Projects, NYFA IAM Mentoring Program, Robert Rauschenberg Residency, EtM Con Edison Composer-in-Residence, Kilroy's Honorable Mention List, Yale Institute for Music Theatre, 5th Avenue Theatre's First Draft Commission, and Jonathan Larson Grant. A proud member of ASCAP, and the Dramatists Guild. BM: Berklee College of Music; MFA: NYU. tidtayasinutoke.com
Saturday, June 22 at 2:00 PM
SPIRIT TRUST
by KATIE KA VANG
directed by RICK SHIOMI
SYNOPSIS
Violet is recovering from a serious illness. A journey is taken to try and find her spirit. With the help of a fortune teller, therapist, and other unearthly beings will they find what they're looking for.
PLAYWRIGHT
KATIE KA VANG is a Hmong American Theatre Artist, who practices playwriting, acting and directing. Her theatre work magnifies the complexity of cultural identity. Her work has been developed and presented at Theatre Mu, Pangea World Theatre, Intermedia Arts, Pillsbury House Theatre, MN Opera, The Bushwick Starr, Leviathan Lab, AS220, Trinity Rep, Royal Court Theatre, Out North Contemporary Art House, The Walker Art Center. She started out as a performance artist because she didn't see herself reflected in the American Theatre landscape. She then wrote solo shows under the guidance of the late Laurie Carlos and found her way to playwriting. She holds an MFA in Playwriting from Brown University.
Saturday, June 22 at 5:30 PM
THIS IS NOT A TRUE STORY
by PRESTON CHOI
directed by SARA OCHS
SYNOPSIS
The heroine of Madame Butterfly completes her tragic suicide, only to wake up trapped in a never ending loop of her story. Then Miss Saigon is born thrusting another heroine into the deadly cycle, until a mysterious office woman throws the world out of balance. This Is Not A True Story unravels the history of Orientalist art, theatre, and the danger of fiction becoming reality.
PLAYWRIGHT
PRESTON CHOI is a Chicago based playwright/actor from Atlanta, whose work focuses on Asian-American history, the mixed race experience, and social science fiction. His plays have been developed/produced with Silk Road Rising, A Squared Theatre, Artists at Play, CAATA, Victory Gardens, The Passage Theatre, G45 Productions, Asian American Theatre Artists of Boston, Chicago Scratch, Our Perspectives, Wave Productions, and Vertigo Productions. His play A Great Migration received the 2017 Agnes Nixon Award and was a finalist for Playwright's Realm's Scratchpad Series. His play This Is Not A True Story was featured at Confest 2018, and is a finalist for the 2019 Bay Area Playwrights Festival. He was the recipient of an Undergraduate Research Grant from Northwestern University for research into plastic surgery, aesthetic beauty, and reality television. He graduated from Northwestern University in 2018 with a BS in Theatre which feels appropriate.