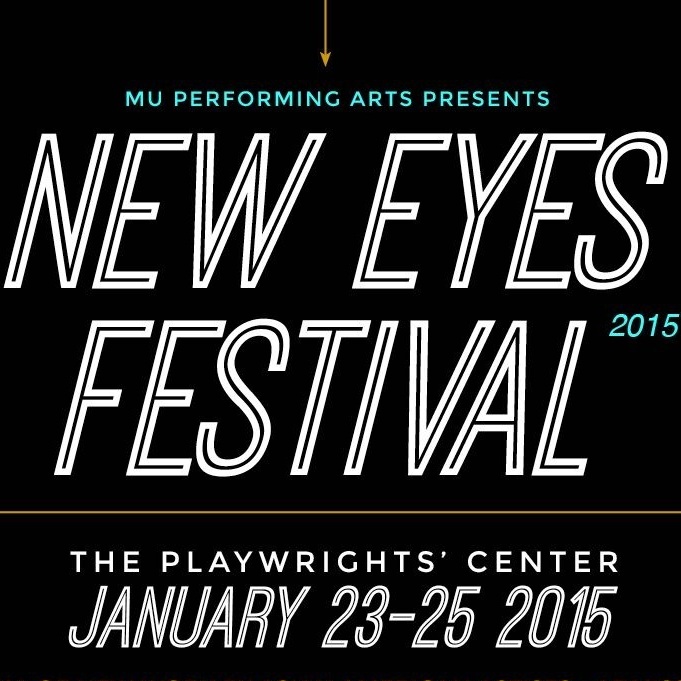 WHAT IS A STAGE READING?
A stage reading is a form of theatre without sets or full costumes. The actors, who read from scripts, may be seated, stand in fixed positions, or incorporate minimal stage movement. The purpose is to gauge the effectiveness of the dialogue, pacing and flow, and other dramatic elements that the playwright or director may wish to adjust. Audience feedback contributes to the process.
TICKET PRICING
Free to the public. Seating is limited so RSVP as soon as possible.
VENUE
NEW EYES FESTIVAL 2015 will take place at The Playwright's Center
Friday, January 23 at 7:30 PM
YELLOWTAIL SASHIMI


by SAYMOUKDA VONGSAY
directed by SCOTTY GUNDERSON
SYNOPSIS
Three generations of Lao Americans – a grandmother waiting to die, twin sisters (one in love with an asianphile, one struggling to come out), and a buffalo boy with zero effs to give – are connected by folktales and ominous dreams.
Friday, January 23 following YELLOWTAIL SASHIMI
FAST FWD MOTION
written & directed by KATIE KA VANG
SYNOPSIS
FAST FWD MOTION is an intimate look into the lives of a women's volleyball team and how despite all odds continue to find happiness and create an understanding of how their volleyball playing impacts the larger cultural and social systems they belong to. It takes place at the annual Hmong Freedom Festival 2003.
Saturday, January 24 at 7:30 PM
THE ASTONISHING JOURNEY OF MABEL LI AND THE MYSTERIOUS WAYS OF LORD BA THA ZA
by MYRA SITO VELASQUEZ
directed by ERIC SHARP
SYNOPSIS
In a world of vengeful ghosts, scheming vixens, and roving sex bandits, what's a poor peasant girl to do?
Sunday, 25 at 2:00 PM
LEMON TWIST (A MUSICAL)
by Stephane STEPHANE LY-COUNG
directed by KATIE BRADLEY
SYNOPSIS
Lemon Twist tells the story of Yvonne, an American-Vietnamese woman living in New York who is torn between her very traditional Vietnamese family and her desire to be a "normal" American. She longs to be an actress – to star in a musical! To light up the silver screen! – but roles for Asians are few and far between. Should she give in to her mother's pressure to become a pharmacist? Luckily, her sharp sense of humour comes to her aid as she finds herself between jobs, between relationships, feeling neither wholly American nor entirely Vietnamese…