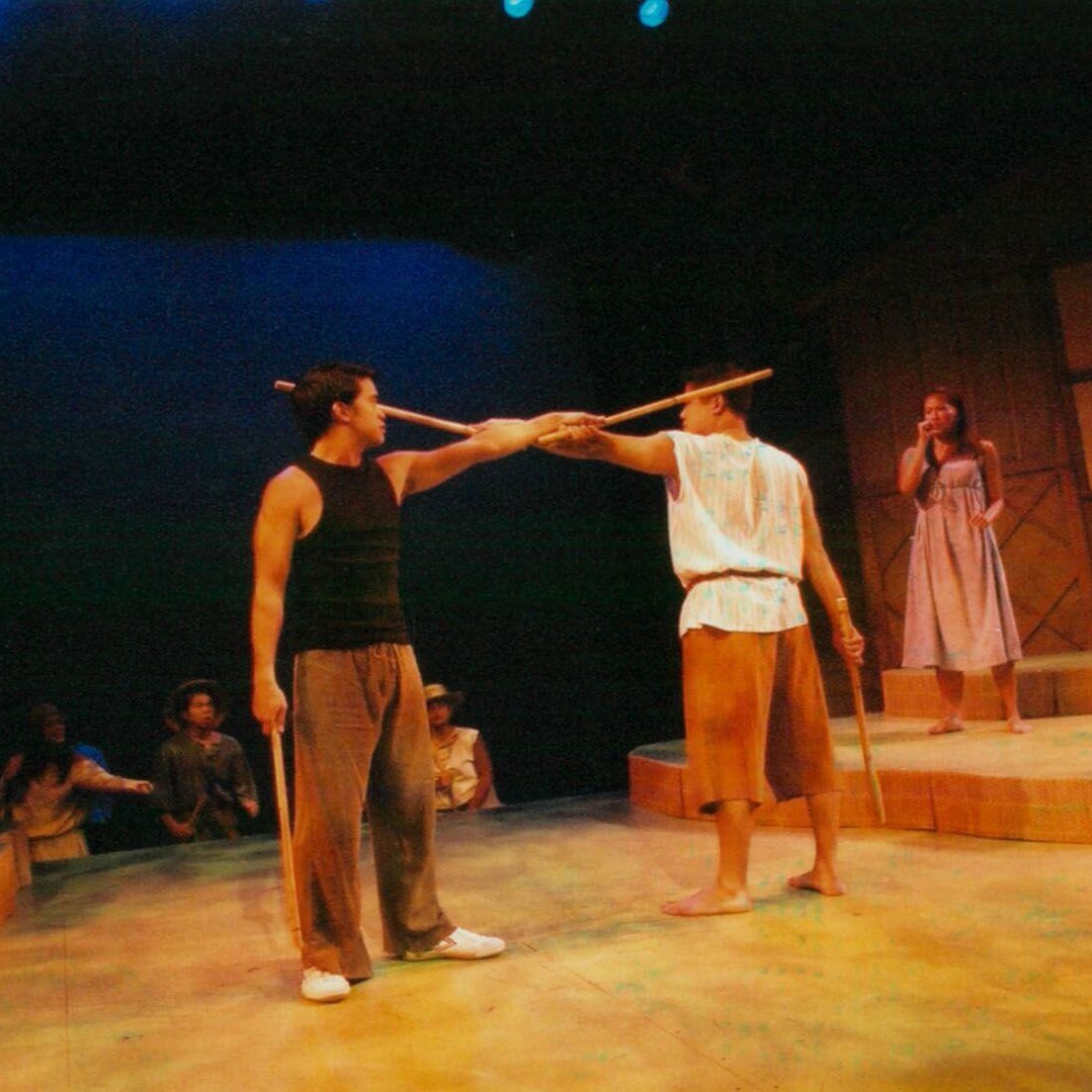 Book by R.A. SHIOMI & ALLEN MALICSI
Music by Kurt Miyashiro
Lyrics by Kurt Miyashiro and R.A. Shiomi
Directed by Mary Beidler Gearen
Music direction by Anita Ruth
September 23rd-October 8th, 2006
Synopsis
Benny Luna, an aspiring theater artist, heads back to the Philippines to get in touch with his roots. Amidst a clash of cultures, he makes unexpected discoveries and fights for a forbidden romance. Filipino Hearts blends folktale, music, martial arts and movement with a modern story in signature Mu style.
DATES
September 23rd-October 8th, 2006
BECOME A PLAYMAKER
Donate $20 or more when you purchase a ticket and become a playmaker. Ticket sales only cover a third of actual production costs. Playmakers help make strong performances possible by helping to cover the real cost of a play.
ALLEN
MALICSI
Benny, Benito
ERIC "POGI"
SUMANGIL
Jose, Juan
ROSE LE
TRAN
Helen, Victoriea
ETHAN
XIONG
Raul, Marcello, Chief, Cobra
MARY BEIDLER
GEAREN

Director
MIKE
KITTEL
Lighting Designer
LISA
LEGRAND
Costume Designer
FOREST
GODFREY
Sound Designer
SANDRA
AGUSTIN
Choreographer
ALLEN
MALICSI
Fight Choreography
ERIC "POGI"
SUMANGIL
Fight Choreography