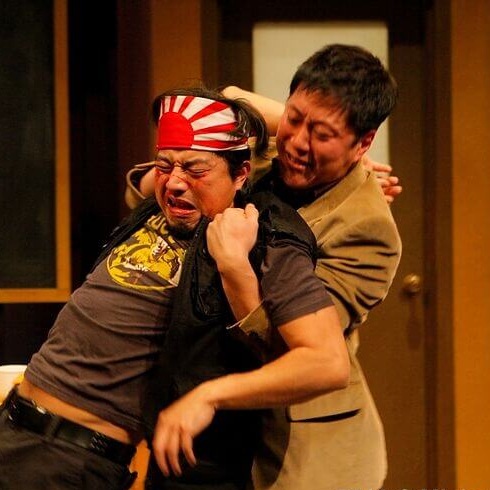 Written by MICHAEL GOLAMCO
Directed by RANDY REYES
November 12 – 28, 2010
The lives of the only two Asian Americans in the tiny town of Breakneck, Wyoming are turned upside down when the beautiful Veronica Lee, a Korean American teacher from New York City, moves to town. Cowboy Versus Samurai is a romantic comedy that re-imagines the Cyrano de Bergerac story using race instead of physical imperfections within the love triangle. This production features actors John Catron (Latte Da's All is Calm), Sun Mee Chomet (Guthrie's Macbeth), Kurt Kwan (Mu's Yellow Face) and Sherwin Resurreccion (Guthrie's M. Butterfly).
DATES
November 12 – 28, 2010
BECOME A PLAYMAKER
Donate $20 or more when you purchase a ticket and become a playmaker. Ticket sales only cover a third of actual production costs. Playmakers help make strong performances possible by helping to cover the real cost of a play.
VENUE INFO
COWBOY VERSUS SAMURAI will take place at the Guthrie Theater, located at 818 South 2nd Street, Minneapolis, MN 55415
SHERWIN
RESURRECCION
Chester
JOSEPH
STANLEY
Scenic Designer
CHRISTINE A.
RICHARDSON
Costume Designer
WU CHEN
KHOO
Lighting Designer
MINA
KINUKAWA
Props Designer
JULIA
REISINGER
Master Carpenter