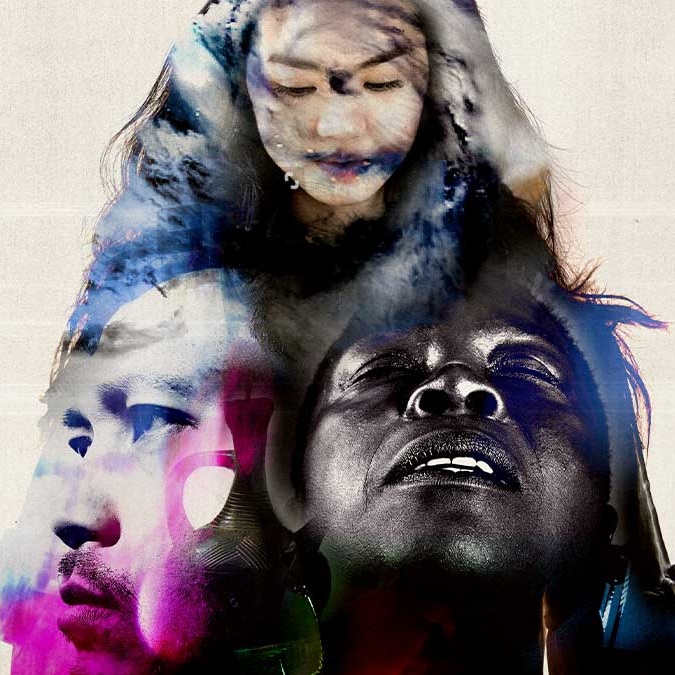 by PRINCE GOMOLVILAS
directed by LOU BELLAMY
MAY 2 - 26, 2019
A HISTORIC CO-PRODUCTION BETWEEN THEATER MU & PENUMBRA THEATER
In response to a nationwide increase in sightings of "Asian-looking ghosts," two entrepreneurial Thai-American brothers launch a ghost-hunting business. When the siblings investigate the home of an African American couple displaced by Hurricane Katrina, what's real and what's fantasy clash against a shocking truth.
DATES
May 2 - 26, 2019
TICKET PRICING
Tickets are available through Penumbra Theatre's Box Office. Regular priced tickets are $40.
VENUE INFO
The Brothers Paranormal will take place at Penumbra Theatre located at 270 N. Kent St., Saint Paul, MN 55102
For directions or parking information, visit Penumbras's Visit page.
POST-SHOW DISCUSSIONS
Thursday, May 9
Thursday, May 16
Thursday, May 23
* DENOTES MEMBERS OF ACTORS EQUITY ASSOCIATION
SUN MEE CHOMET
Assistant Director
SAYMOUKDA DUANGPHOUXAY VONGSAY
Dramaturg
MARY K. WINCHELL *
Stage Manager
VICKI SMITH
Scenic Designer
MATHEW LEFEBVRE
Costume Designer
KARIN OLSON
Lighting Designer
SCOTT EDWARDS
Sound Designer
ABBEE WARMBOE
Props Designer
RUTH COUGHLIN LENKOWSKI
Dialect Coach
TIERRA ANDERSON *
Assistant Stage Manager
MATTHEW BOERST
Assistant Dramaturg
EM FRIEDMAN
2nd Assistant Stage Manager
FEATURES
PIONEER PRESS
Penumbra, Mu bring thriller 'Brothers Paranormal' to the stage
MPR
Mu, Penumbra bring a cross-cultural ghost story to life
WCCO
Mu and Penumbra join Jearlyn Steele for a conversation about the spooky and spirituality in The Brothers Paranormal. (Start at 20:00 minutes)
REVIEWS
STAR TRIBUNE
"a new must-see thriller"
PIONEER PRESS
"The Brothers Paranormal stands among the most brilliantly sculpted works I've encountered on a Twin Cities stage."
MINNEPOST
"It's brilliantly written — spooky, touching, illuminating, funny, sad and sweet"
CITY PAGES
"Director Lou Bellamy keeps the energy crackling, with the help of some hair-raising stagecraft."
TWIN CITIES GEEK
"Easily rivaling the greatest Asian ghost-story films."
COMPENDIUM
"Even the most jaded, experienced theater goer is likely to find plot twists here that they didn't expect."
CHERRY AND SPOON
"The production is top notch, with an excellent cast and spot on design. Don't miss this historic and fantastic #TCTheater collaboration!"
TALKIN' BRAODWAY
"An absolute victory!"
HOW WAS THE SHOW
"One good evening of storytelling"
PRINCE GOMOLVILAS is a Thai-American writer whose work includes Big Hunk o' Burnin' Love, The Theory of Everything (PEN Center USA Literary Award for Drama), and Mysterious Skin (based on the novel by Scott Heim). His plays have been produced at The Drill Hall (London), East West Players (Los Angeles), Lorraine Hansberry Theatre (San Francisco), Pan Asian Repertory Theatre (New York), and Singapore Repertory Theatre. His work has also been developed at the Alley Theatre, Center Theatre Group, Geva Theatre Center, La Jolla Playhouse, The Lark, Ma-Yi Theater Company, South Coast Repertory, and TheatreWorks Silicon Valley. He encourages audience members to tell their friends about current and upcoming productions of The Brothers Paranormal in New York City, Indianapolis, Seattle, and Portland. Dates and details are available at www.princegomolvilas.com, where you can also view his TEDx talk, "Mind the Gap."