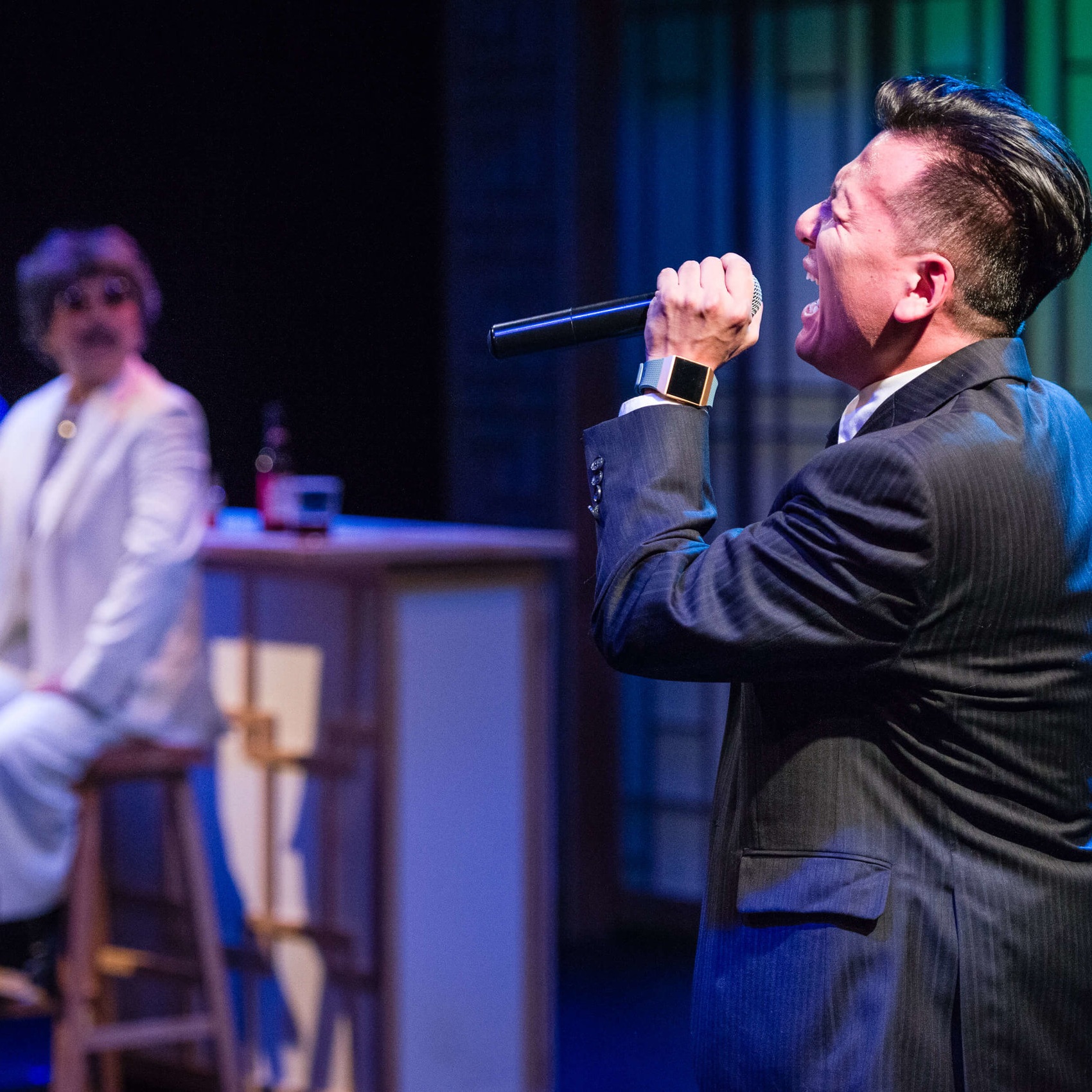 TICKET PRICING
Mu strives to voice the stories of the Asian American community, and in order to serve those communities whose stories we tell, we are committed to make performances as accessible as possible. PAY AS YOU ARE pricing asks those who routinely pay $35 for theater tickets to choose to pay that amount; it is the actual fair market value of the ticket. If an audience member needs to pay less, they can choose to pay less – as little as $5 per ticket.
SEATING CHART
For a majority of our shows, tickets are general seating. We'll let you know if it's not.
TICKET POLICIES
Refunds: There are no refunds on tickets.
Exchanges: Ticket exchanges must be made 48 hours in advance and to the same production.
Vouchers: Redeeming tickets are subject to the availability of the production.
THEATER MU OFFICE & STUDIO
755 Prior Avenue N, #107
Saint Paul, MN 55104
Have a meeting at our office or looking for our rehearsal space? This is the place to be.
PARKING & DIRECTIONS
Accessibility parking is available in the parking lot with the green water tower. General parking is available in the lot across the street or on the streets.
Use the entrance located in the green water tower parking lot— continue straight following the red Theater Mu signs to our office!
Theater Mu does not have a performance space. Each production in the season will be at a different venue within the Twin Cities. Here's where we'll be in our 2018/19 Season:
A VERY ASIAN XMAS: THE NOT-CRACKER
NORTH GARDEN THEATRE
929 7th Street W
Saint Paul, MN 55102
THE LAST FIREFLY
STEPPINGSTONE THEATRE FOR YOUTH
55 Victoria Street
Saint Paul, MN 55104
THE BROTHERS PARANORMAL
PENUMBRA THEATRE
270 North Kent Street
Saint Paul, MN 55102
HOT ASIAN DOCTOR HUSBAND
MIXED BLOOD THEATRE
1501 S 4th Street
Minneapolis, MN 55454
Learn more about the shows and purchase your tickets today.
Have questions? No worries, we have answers!
When in doubt, give us a call or send an email.